* A. Nation Author * - "Detective Mystery"
Saga 8 - Mystery Along the Danube, The Forgotten Jewel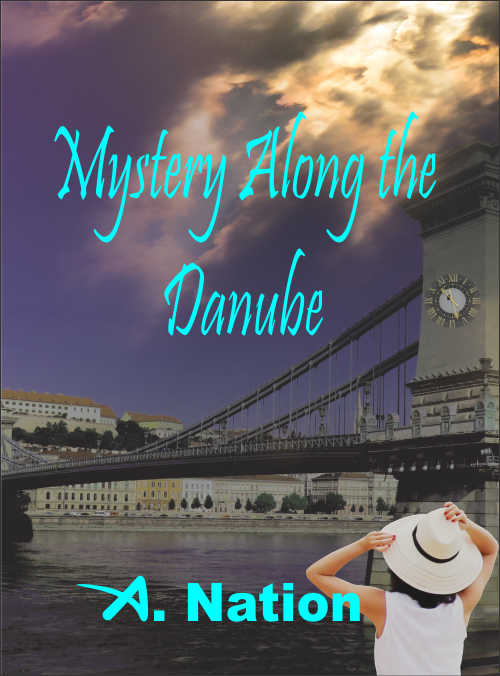 A Travel Mystery, Rosetta Blessing Mystery 1
A detective Tale:
Rosetta and her daughter take a vacation to Europe to ride
a riverboat from Budapest on the Danube to Amsterdam. Along the way, someone is murdered, her daughter is kidnapped and she has the key.
Order your reading format here. To begin ordering on
the catalog page, just click on Add To Shopping Cart.
Kindle
Books2Read Epubs
Paperbacks
Read a sample on Amazon
Stressed over her job, Rosetta and her daughter take a
much needed trip to Europe. From Budapest to Amsterdam
they soak in ancient history. When someone leaves her
messages, she can't ignore the mystery until her daughter
is kidnapped for a priceless artifact.
All paperbacks are signed when purchased
through the A. Nation Book Catalog
Links in
Books2Read
include:
iTunes, B & N, Kobo, Playster, Scribd, 24 Symbols, Overdrive, and Tolino
Subscribe to Smashword Alerts Or Books2Read Alerts Or Next Book in Series:
©A.Nation and anationauthor.com, 2016.
Unauthorized use and/or duplication of
this material without express and
written permission from this site's
author and/or owner is strictly
prohibited. Excerpts and links may be
used, provided that full and clear
credit is given to A. Nation and
anationauthor.com with appropriate
and specific direction to the
original content.